TTCA receives Award for Top Sporting Organization
Wednesday, 15 Apr 2020 01:53
TTCA receives Award for Top Sporting Organization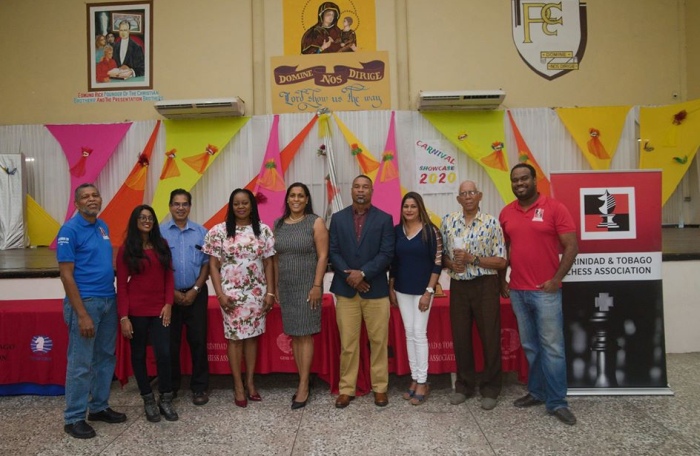 The Trinidad and Tobago Chess Association (TTCA), was awarded the Jeffrey Stollmeyer Award for Top Sporting Organization-Large for 2019 during the First Citizens Sports Foundation Awards virtual presentation aired last night on local TV stations.
This honor followed previous awards received by the TTCA as Top Sporting Organization-Small Category in 2015, 2016 and 2018.  The other nominees for the Large Category were the Trinidad and Tobago Hockey Board and the National Association of Athletics Administrations of Trinidad and Tobago, both of which were dominant recipients of this award in the past. This was indeed a milestone for chess in Trinidad and Tobago as it was benchmarked against mainstream sports in the country.
The Jeffrey Stollmeyer Award is given to a national governing sports body that has outstandingly showcased initiatives and made significant administrative improvements and real steps towards the development of its athletes.
Additionally, the youth nominees for chess, WCM Shemilah James and IM Alan-Safar Ramoutar, were shortlisted as two of the top 10 youth athletes for their performances in 2019.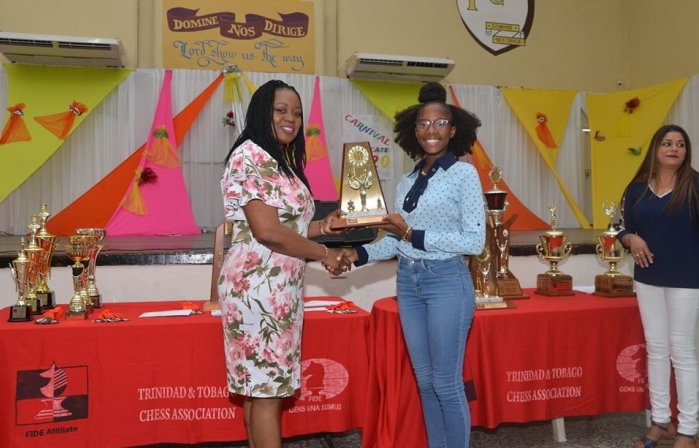 The TTCA President, Sonja Johnson, told that she was very proud yet humbled by the recognition given to the TTCA in the national sporting landscape as this puts the TTCA well on its way to becoming one of the Top 5 sporting organizations in Trinidad and Tobago.
Ms. Johnson also remarked that this achievement was a collective effort and expressed her heartfelt thanks to her executive members. She also expressed gratitude to the players, parents, arbiters, clubs and the International Chess Federation. "The funding granted by FIDE really assisted us in achieving this milestone and I would personally like to thank FIDE President Arkady Dvorkovich for providing the level of support to help us make such an impact." Ms. Johnson added.
Ms. Johnson also cited the increased focus on developing strategic partnerships as one of the key elements of success of the TTCA and specifically recognized FIDE, the Ministry of Sport and Youth Affairs, The Trinidad and Olympic Committee and the Embassy of the Kingdom of the Netherlands.