FIDE Newsletter #003 is out
Tuesday, 14 Apr 2020 19:44
FIDE Newsletter #003 is out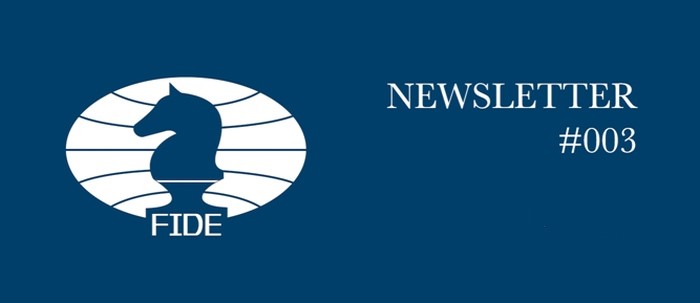 Welcome to the FIDE newsletter
Welcome to the bi-weekly FIDE Newsletter. The coronavirus crisis conditions most of the content in our third issue: all official competitions have been halted, but the online chess activity never ceases, and in fact, it is thriving. For many, the global lockdown is a great opportunity to acquire new knowledge and skills, so FIDE is launching a series of online seminars and workshops, as well as a campaign to encourage the members of our chess family to strive for self-improvement.
Content:
Stay home, stay safe, stay sharp!
FIDE news and activities
Online events
FIDE distributes €35,000 among chess veterans
Chess in outer space
Happy birthday, Garry Kimovich!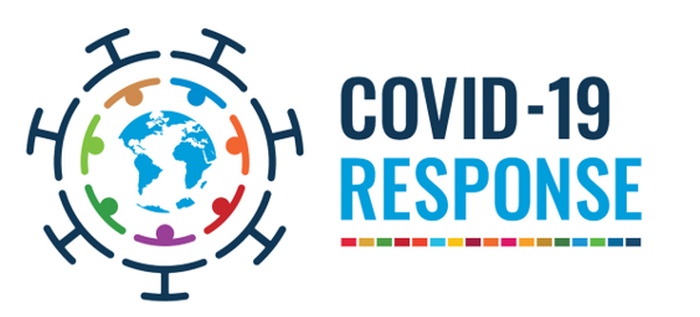 Stay home, stay safe, stay sharp!
The UN considers the COVID-19 pandemic the most challenging crisis since the Second World War. Probably it is also the most global event ever experienced in human history, and many think that we will come through the crisis reinforced as a society.
With an estimated four billion people under a lockdown of some kind, this can also be an opportunity to improve and grow as individuals. From the International Chess Federation, we would like to encourage you, first and foremost, to follow the public health recommendations. Stay home, and stay safe!
But we would also like to encourage you to stay active, both mentally and physically. Exercising will strengthen your immune system, improve your mental health, and make you feel better about yourself during this frightening period. Maybe you can't go to the gym, but you can still get great workouts anywhere you are thanks to YouTube. There are plenty of fitness channels with free videos, offering a huge variety of exercises, from aerobics and pilates to bootcamp and boxing.
Most people will enjoy more free time than usual during the lockdown. We have a near-limitless offer of TV shows, but, what if we make productive use of this time instead? A book is usually more enriching. Learning a new language is always a good option. Doing the same things but in a new and different way is common advice to prevent and limit brain aging, so why not to take up a new chess opening? Or set yourself a goal, like coming out of the quarantine as a stronger player: try and break your own rating record online!