Chess will be a candidate to join the Olympic Games in Paris 2024
| | |
| --- | --- |
| Chess will be a candidate to join the Olympic Games in Paris 2024 | |
Friday, 15 February 2019 10:14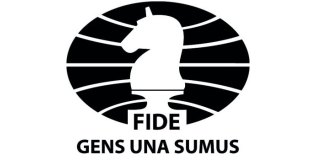 The President of the International Chess Federation Arkady Dvorkovich has officially launched a campaign for chess to be included as a sport at the Paris Olympic Games 2024. Alongside with the President of the French Chess Federation Bachar Kouatly, the French NOC President Mr. Denis Masseglia and officials of the Paris 2024 Organising Committee attended the ceremony. The attendees played some games with the International Master Sophie Millet, six times French Champion.
The official launch took place on Tuesday 12th February in Paris, the birthplace of the International Chess Federation, where it was founded on 20th July 1924. Paris was also the venue of the 1st international chess tournament organised by FIDE, an organization that has now affiliated federations from 189 countries.
Chess was an exhibition sport at the 2000 Olympic Games in Sydney but has never featured on the full programme. Dvorkovich, the former Russian Deputy Prime Minister who was also the head of organisation at the Soccer World Cup in 2018, hopes to make it happen this time. Paris 2024 are due to submit their recommendations for new sports before the International Olympic Committee Executive Board meets in Lausanne from March 26 to 28. The IOC Session in June will then offer provisional approval before the new additions are officially confirmed by the Executive Board in December 2020.
The inclusion of chess in the Olympics would be an outstanding symbolic gift for FIDE's 100th anniversary in 2024.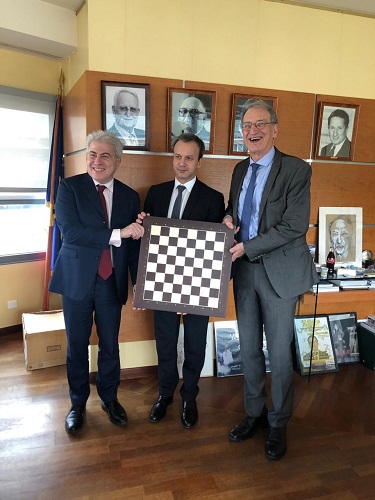 FIDE Deputy President and President of French Chess Federation Bachar Kouatly, FIDE President Arkady Dvorkovich, French NOC President Denis Masseglia
Arkady Dvorkovich vs Sophie Milliet 6 times French champ