2019 Grand Prix: Where Chess Meets Start-up Nations
| | |
| --- | --- |
| 2019 Grand Prix: Where Chess Meets Start-up Nations | |
Thursday, 07 February 2019 10:57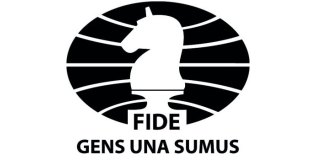 FIDE and World Chess are pleased to announce the 2019 Grand Prix Series cities and dates.
1st leg: May 16th – 30th – Moscow, Russia
2nd leg: July 11th – 25th Jurmala/Riga, Latvia
3rd leg: November 4th – 18th – Hamburg, Germany
4th leg: December 10th – 24th – Tel-Aviv, Israel
Cities:
Grand Prix Series 2019 will be taking place in the cities where chess is one of the most popular games: multicultural Moscow; rapidly growing fintech centres Jurmala and Riga; one of European chess capitals, Hamburg, and Tel Aviv, home to one of the most developed tech communities in the world.
Grand Prix format changed to make it exciting for players and fans: A knock-out system where in every tournament 16 grandmasters fight for the spots in the Candidates Tournament and a chance to dethrone the current World Champion, Magnus Carlsen of Norway. There will be four rounds in each Grand Prix tournament. Each round consists of two games with classical time control, and series of tie-breaks (rapid, blitz, and sudden death) in case of a tie. Unlike in many other chess events, there will be very few draws, and a winner in every round.
Rules and players
FIDE World Chess Grand Prix Series 2019 will be contested by 22 players. Twenty of the World's top chess players, representing a dozen of countries East and West, qualified to GP Series by their average FIDE rating. List of qualified players and reserves has been published by FIDE, and players are expected to sign contracts until February 14, 2019. Regulations for the Series are released today.
FIDE President Arkady Dvorkovich says: We believe that the new Grand Prix format and the choice for the cities make the Series much more attractive than before, and as a chess fan, I look forward to following these exciting events.
Ilya Merenzon, World Chess CEO, says: Chess is now synonymous with hi-tech culture, and we are very excited to bring the Grand Prix Series to these amazing start-up nations and will ensure that this year chess will be a substantial part of the tech hype!